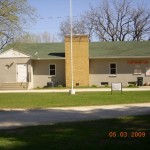 Welcome to the Southern Minnesota Sportsman's Club WEB site. The Sportsmen's Club, founded in middle 1920's, is dedicated to the principles of sportsmanship and conservation. The Club is located on 64 acres South East of Rochester, Minnesota and includes two lighted Trap Ranges, 25 and 50 Yard Ranges, 100 and 200 Yard Ranges, an Archery Range, and two club houses. All facilities are open for members and their guests. The SOUTHERN MINNESOTA SPORTSMAN'S CLUB is a Minnesota registered Non-Profit Corporation.
Hours of Operation


8:00 a.m. until sunset – Monday through Saturday
9:00 a.m. until sunset – Sunday and Holidays
No shots are to be fired after sunset on any day, per the sunset time reported by:
http://www.timeanddate.com/sun/usa/rochester-mn
Check the site above to confirm sunset time each day.
The trap range is available for hand thrown clay pigeons during these hours ONLY if the Trap Club is not shooting.

Location


Southern Minnesota Sportsman's Club
6251 20th St SE
Rochester, Minnesota 55904
(507) 282-9808
Map to SMSC
IMPORTANT MEMBER INFORMATION
Safety Orientation Sessions and ID Badges: Please note that completion of the Safety Orientation class is required by all new members AND current members that have not taken the class. SMSC introduced member safety orientation sessions in June 2013 in compliance with the NRA recommendation that all ranges implement such safety programs for their members. The required one-hour orientation sessions will be held on the dates listed below. We will start promptly at the times below. Check in will start 30 minutes before. If you are late for the class you will not be given credit for attending the class. The Access badges will be printed before and after the class.
Next Range Orientation: Monday, December 5 – Registration @ 5:30pm and Class @ 6:00pm
CLICK HERE TO SIGN UP
Waiver Form: Effective 2016-02-01 (February 1, 2016) Members' ID cards will NOT open the gate unless the ID card holder has submitted a signed Waiver form. Select "Membership" in the menu above, scroll down to find the Membership Waiver download. Fill the form out completely (a form is required for each person with a badge), and either bring it to the Caretaker's cottage on your next visit OR mail it to:
Southern Minnesota Sportsman's Club, Inc.
6251 20th ST SE
Rochester MN 55904